Lizé-Marie (Lize) Van Den Berg may only be 18 but she has already worked on two large-scale civil infrastructure projects for CPB Contractors in North Queensland.
In her senior year at Pioneer State High School she undertook work experience on the Mackay Ring Road project before securing a traineeship on the Mackay Northern Access Upgrade project, completing a Certificate III in Business Administration.
"Being a local, I have a sense of pride when I drive past our works and see what they are doing for Mackay and its future," Lizé said.
"Witnessing the delivery of Mackay Ring Road and the start of works at the Mackay Northern Access Upgrade has been really cool."
Here she discusses her entry into the construction industry, finding her feet in the workplace and her plans for the future.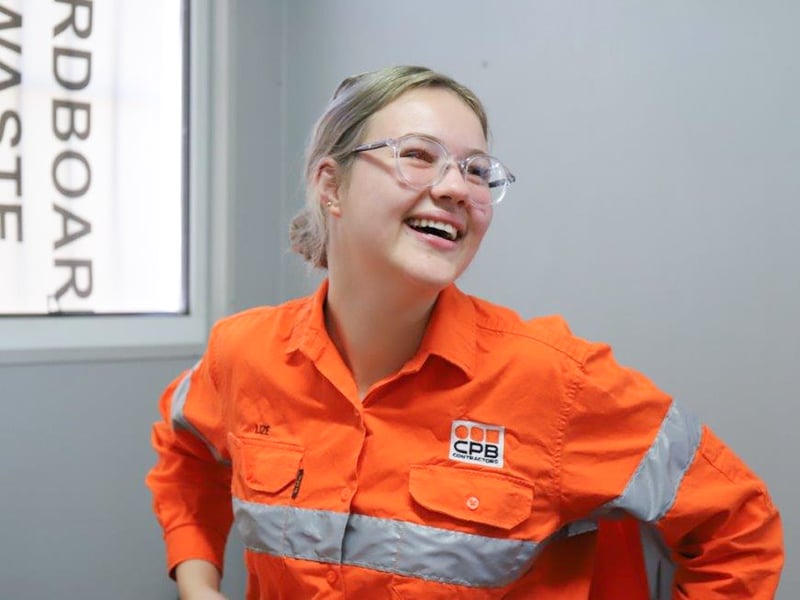 Her role at CPB Contractors
"I am developing documents using Microsoft Word and Excel and learning to use CPB's accounting system to process invoices for payment."
"Other activities include basic procurement and assistance with project inductions."
Working on two large-scale infrastructure projects
"My experience to date has been wonderful and full of learning opportunities."
"Both projects have been equally exciting to work on. I love the fact that I come to work each day and I know that I am going to learn something new; I love seeing what goes into the making of projects like the Mackay Ring Road and Mackay Northern Access Upgrade."
"I'm grateful and lucky to be surrounded by skilled people that are constantly helping me and teaching me the ropes."
Early thoughts on the construction industry
"After my work experience on Mackay Ring Road, I became more interested in working in construction."
"The work environment made me feel welcome and it was exciting. There is so much that goes into building a bridge, or road."
Being a female in a male-dominated industry
"So far, I have found the construction industry to be strongly about equal opportunities for both men and women."
"The number of women I have worked with on Mackay Ring Road and Mackay Northern Access Upgrade has been great; I would definitely recommend a job in construction to other women."
Looking to the future
"I always wanted to work somewhere where I can be useful and that appreciates what I can offer. I already have some good mentors who are teaching me so much."
"I think a career in finance administration is something I'd like to purse in the future."