Some of our Environmental and Sustainability team members delivering the Rozelle Interchange project spoke to Sydney Secondary College's Earth & Environmental Science class about our Rozelle Interchange Project, including how we protect our environment during construction and the diversity of careers on offer in the construction industry.

Organised by the Women in Construction Committee, Senior Environment Advisor Kathy Lloyd, Environment and Sustainability Manager Charles Scarf, and Sustainability Lead Veronica Prado Valverde, this innovative learning experience provided students with an overview of the project and discussed the environmental impacts and sustainable solutions implemented before answering questions from the inquisitive class.

"It was a great opportunity to explain the complexities of the project from a planning and construction perspective and detail the legacy of the almost 10ha of parkland and amenities that will be implemented at the completion of construction," said Kathy.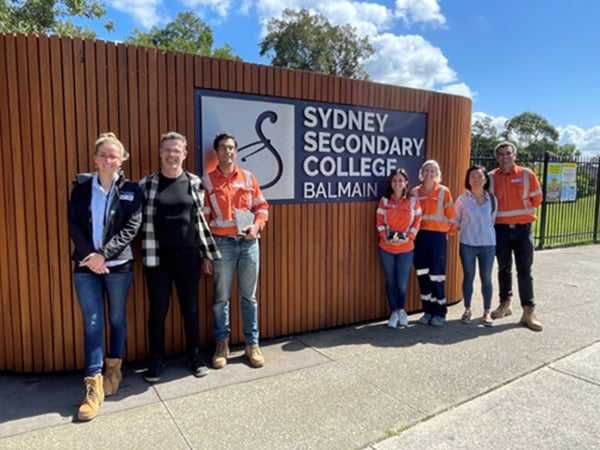 Please note, this photograph was taken earlier in the year, in line with NSW Health requirements at the time.